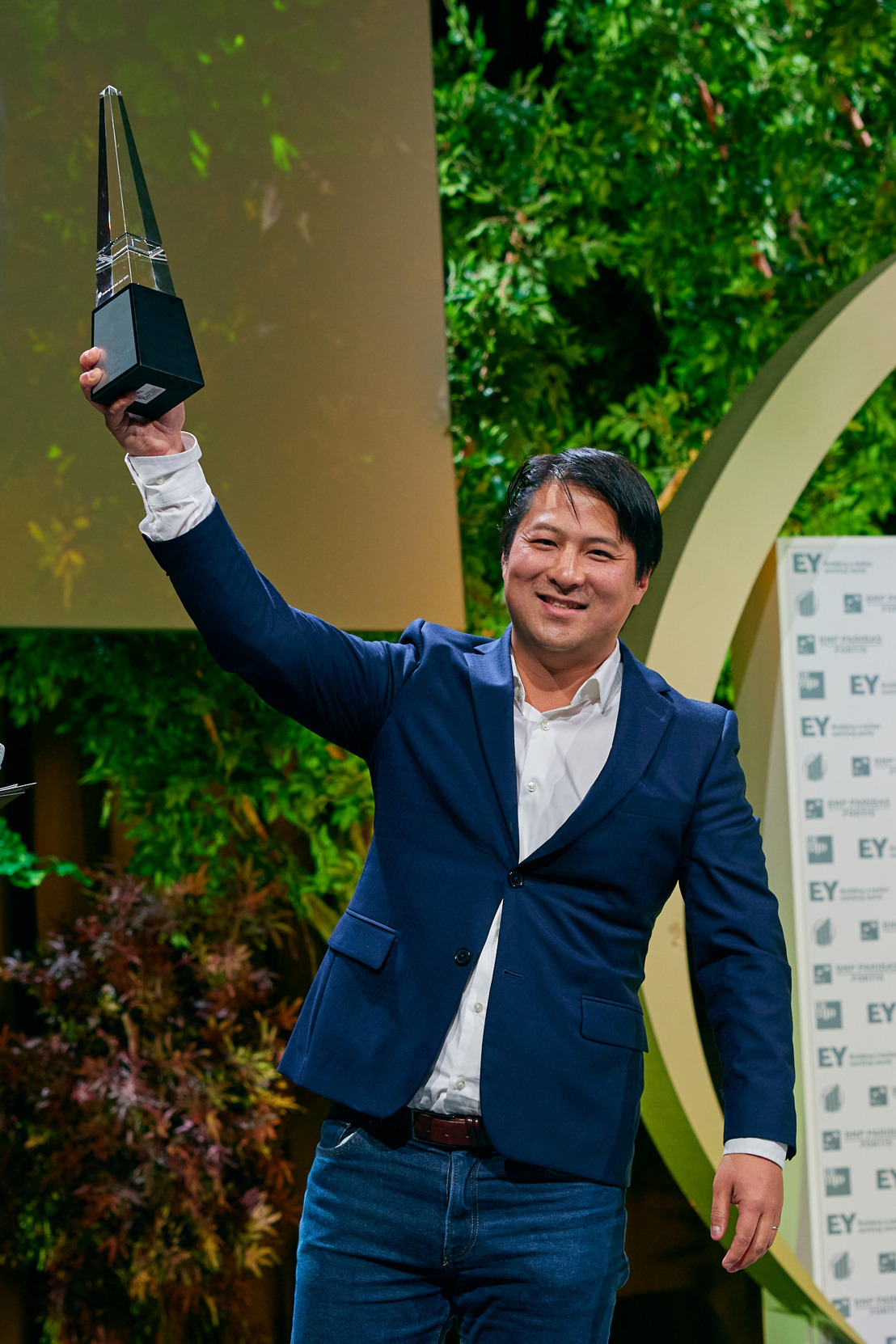 DELIVERECT FROM GHENT WINS THE 'PRIJS VAN DE VLAAMSE REGERING VOOR DE SCALE-UP VAN HET JAAR' 2021
Brussels, 16 February 2022. Deliverect from Ghent won the 'Prijs van de Vlaamse Regering voor de Scale-up van het Jaar' 2021 this evening. This was during the 'Onderneming van het Jaar®' 2021 award ceremony, which was postponed for several months this year due to the Covid measures. The other nominees for this prestigious award were B4Plastics (Dilsen-Stokkem), Biotalys (Ghent), and UgenTec (Hasselt). Deliverect received the award from Flemish Prime Minister Jan Jambon. As the 16th winner of the prestigious title, the company follows in the footsteps of Robovision, the 2020 winner, also from Ghent.
Deliverect was only established in 2018 and is already advancing globally. The company has developed a system that forms the backbone of on-demand food via the centralisation of online orders for restaurateurs or FMCG businesses. Small and large restaurants can count on Deliverect to minimise errors in orders and process orders faster. This is because online orders, menus and reporting for all online sales channels are managed centrally via Deliverect.
Deliverect chosen as 'Scale-up van het Jaar'
During the award ceremony for 'Onderneming van het Jaar®' 2021, the 'Prijs van de Vlaamse Regering voor de Scale-up van het Jaar' 2021 was also presented. This year, Deliverect from Ghent was chosen as the winner by the jury, succeeding Robovision, the 2020 winner.
The 'Scale-up van het Jaar' award is a prestigious prize, given by the Flemish Government to reward fast-growing companies that are developing strongly for their efforts and motivate them for the future. The jury chooses the candidate which it believes could one day be a winner of 'Onderneming van het Jaar®'.
"With its inspirational entrepreneurship and the unparalleled growth Deliverect has achieved in just 2.5 years, this company from Ghent is a worthy winner of the 'Prijs van de Vlaamse Regering voor de Scale-up van het Jaar'. Its technology for digitalising and facilitating often conservative hospitality businesses is not just cutting-edge but essential in the booming takeaway business. This is demonstrated by the thousands of small hospitality businesses in its customer portfolio, as well as global players like Deliveroo and Uber Eats. Deliverect can count on a strong team, a growing network and rightfully dedicated shareholders declaring long-term commitment", commented Hans Crijns, Professor of the Vlerick Business School and president of the jury.
"The 'Prijs van de Vlaamse Regering voor de Scale-up van het Jaar' is awarded to companies which have the potential to become 'Onderneming van het Jaar®' some day, and the jury is totally convinced of this in its choice of Deliverect. Given the scale and development of the sector, there is huge potential for growth, even beyond the sector. Besides, Deliverect's business model is highly scalable, with well thought-out licensing formulas and intelligent plug & play software. Deliverect is an obvious choice: They already nailed it, now they scale it", said Stefan Olivier, partner EY Belgium.
As the 2021 winner, Deliverect joins the impressive list of winners in recent years: Robovision (2020) – Guardsquare (2019) – Ontoforce (2018) – Playpass (2017) – MediaGeniX (2016) – Destiny (2015) – CMOSIS (2014) – Medec (2013) – Itineris (2012) – Skyline Communications (2011) – Clear2Pay (2009) – Netlog (2008) – Financial Architects (2007) – Transics (2006) – Televic (2005).
---